What Is The Schmitt Difference?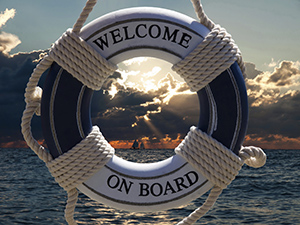 At Schmitt Marine, we consistently seek innovative ways to satisfy the needs of our customers, providing superior quality marine products and unsurpassed service. We offer an array of marine products – from steering wheels, horns, wiper systems, and a host of accessories to fit a diverse range of boat types and marine applications. Throughout the years, our name has become synonymous with quality, value, safety, and service.
Our start in the marine products industry began more than 60 years ago by listening to people, by understanding what they needed, and by wanting to make their boating experience more rewarding. We continue to listen today as demonstrated in the timeless elegance of our stainless steel wheels and horns, the rugged dependability of our wiper products, the innovative design of our polyurethane wheels, and the custom designs that help our customers stand out in a crowd.
The Schmitt Marine Difference
Dedication to design and attention to detail, down to the smallest elements
Dedication to choosing quality materials that are both durable and look great
Dedication to quality workmanship that results in an attractive and reliable product
Dedication to performance by testing for strength, durability, and dependability throughout the design and development stage
Dedication to customer service for all customers, large and small, year after year
Dedication to product quality with our industry leading warranties. View Warranty
Even after more than half a century, our guiding principle remains the same: to develop and manufacture innovative products with superior quality that makes boating and fishing more enjoyable for everyone.