Polyurethane Steering Wheels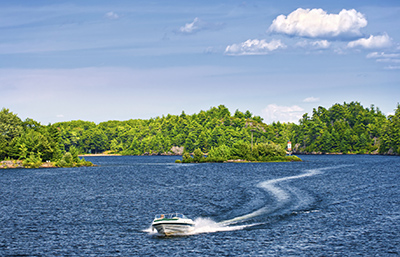 Schmitt Marine offers Polyurethane Steering Wheels in classic and contemporary styling with a range of price levels to meet your budget.
Best suited for ski boats, wakeboard boats, runabouts or pontoons that run in fresh water applications, polyurethane wheel designs can be as basic as a simple wheel with black polyurethane foam on the rim, to custom designs that perfectly match other components of your boat. For instance, one finish emulates the look of wood and can be matched to the helm, vessel or hand rails for a more elevated look that seamlessly ties into the overall design scheme.
Among the many benefits of polyurethane wheels are the variety of design options and ability to customize colors, textures and finishes that enhance the wheel and conform to the boat's scheme.
On past projects, we have worked with designers assosiated with Lamborghini, Ferrari, and Bugatti. We continue to seek out top designers, both here in the U.S. and internationally to help us develop designs that set us apart.
In addition, we welcome the opportunity to work with boat builders and their designers to develop a wheel that will set them apart from the competition. For Distributors and Dealers, please choose from our vast array of in-stock selections that will give your customers that special look for their boat. Check out all models and styles in our Catalog, and be sure to view our tips on Polyurethane Wheel Care and Maintenance.
Warranty
Schmitt Marine warrants to the original consumer against any defects in material or workmanship of Polyurethane Steering Wheels with aluminum spokes for a period of three years from the date of purchase of the original consumer and no more than four years from the date of sales to original equipment manufacturer or distributor. View Full Warranty